Hungary
The Gold of the Great Plain: Geothermal Initiatives in Hungary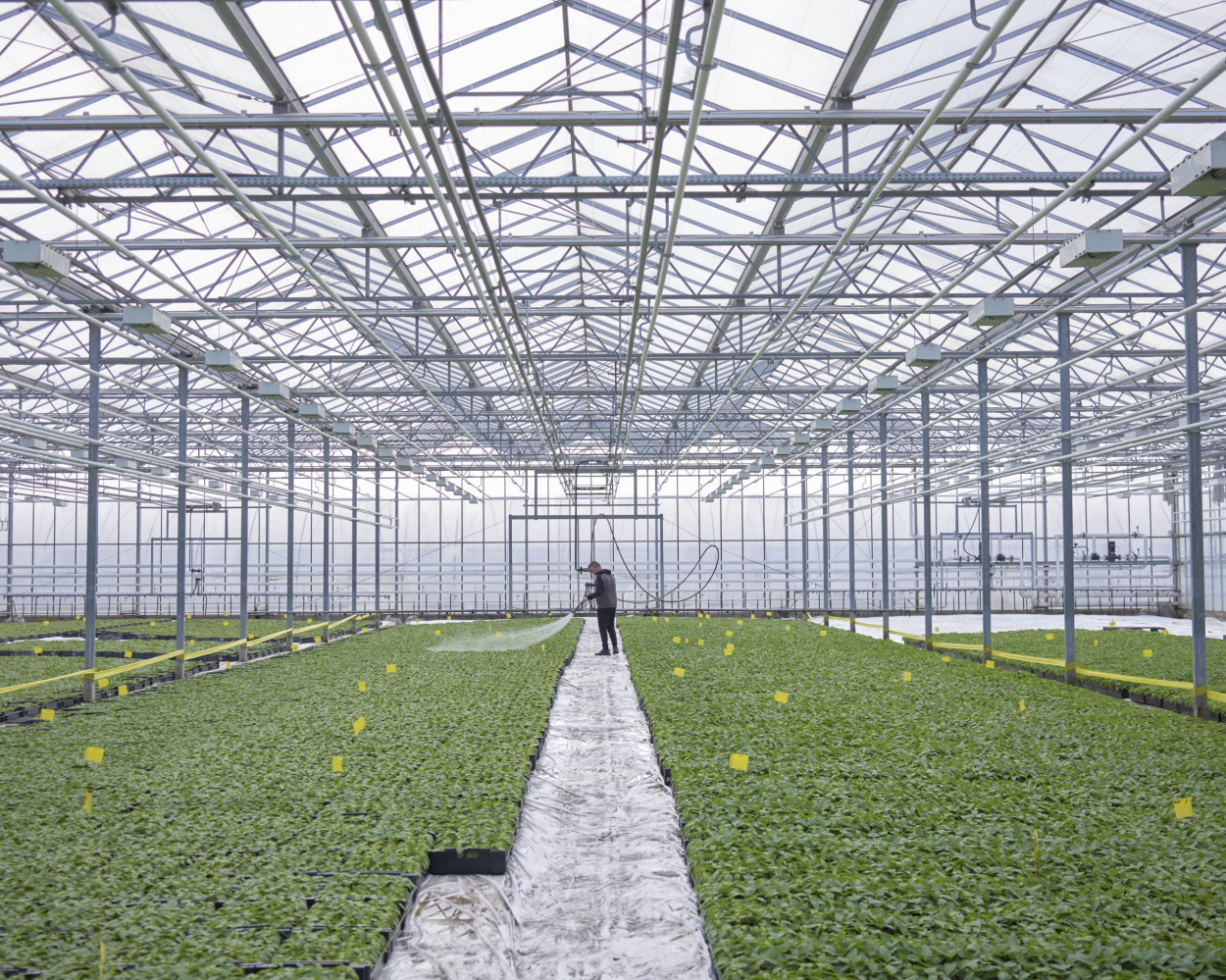 Story by András Zoltai
I was born in Szentes, a little town in the southern plains of Hungary. It has a rich agricultural history, famous for its sweet pepper and tomato cultivation. It's even more famous for the 34 thermal wells in the area. Local farmers call the hot water the 'gold of the Great Plain'.

I have had a very close connection with thermal water since childhood. I remember the steam of the old thermal bath, the smell of the water and the public drinking wells on the streets. Hungary's outstanding geothermal potential has traditionally been exhibited in the country's spas. But industrial uses have made headway in recent decades, especially in horticulture, where heating of greenhouses and polytunnel tents have long histories. This is how I ended up researching this rare and valuable energy source.

I started photographing the traces of thermal water from drilling wells through details of greenhouse cultivation to the final products. I sought to visualise this invisible energy and understand the pros and cons of geothermal technology. To this end, I visited practitioners, big and small, who utilise it in their greenhouses. Among others, I went to one of the oldest horticulture cooperatives, called Árpád Agrár Zrt, which began using thermal water for heating in the 60s. Today their greenhouses cover an area of over 60 hectares and are carbon neutral.

Despite the extraordinary number of thermal wells present in Hungary, very strict regulations and the relatively high cost of entry make geothermal energy the least exploited renewable energy source in the country. Even so, it still has a key role in achieving the 2030 mid-term climate neutrality goals, and in June 2021, the Hungarian Ministry of Innovation and Technology announced its support for geothermal heating projects by covering the handling of the geological risks of the first wells. This has made Hungary the seventh country in Europe to introduce a state-supported de-risking scheme.[1]

One of the EU's Sustainable Development Goals is to 'ensure access to affordable, reliable, sustainable, and modern energy for all.[2] In this sense, geothermal initiatives might become a real substitute to fossil fuels in European countries where hydrogeological conditions allow their development. The growth in this sector depends on whether the EU recognizes the potential of geothermal projects in decarbonization and encourages stakeholders to invest.

With this goal in mind, on April 11th 2022, the European Geothermal Energy Council (EGEC), partnered up with the 150 biggest companies in the industry and called on the European Commission to prepare a new strategy for geothermal energy and sustainable raw materials extraction by 2023. This will hopefully help the EU to reach their climate and energy targets by 2030 and attain climate neutrality by 2050. [3]