Poland
Local Efforts to Write Green Future over Black Coal History in Silesia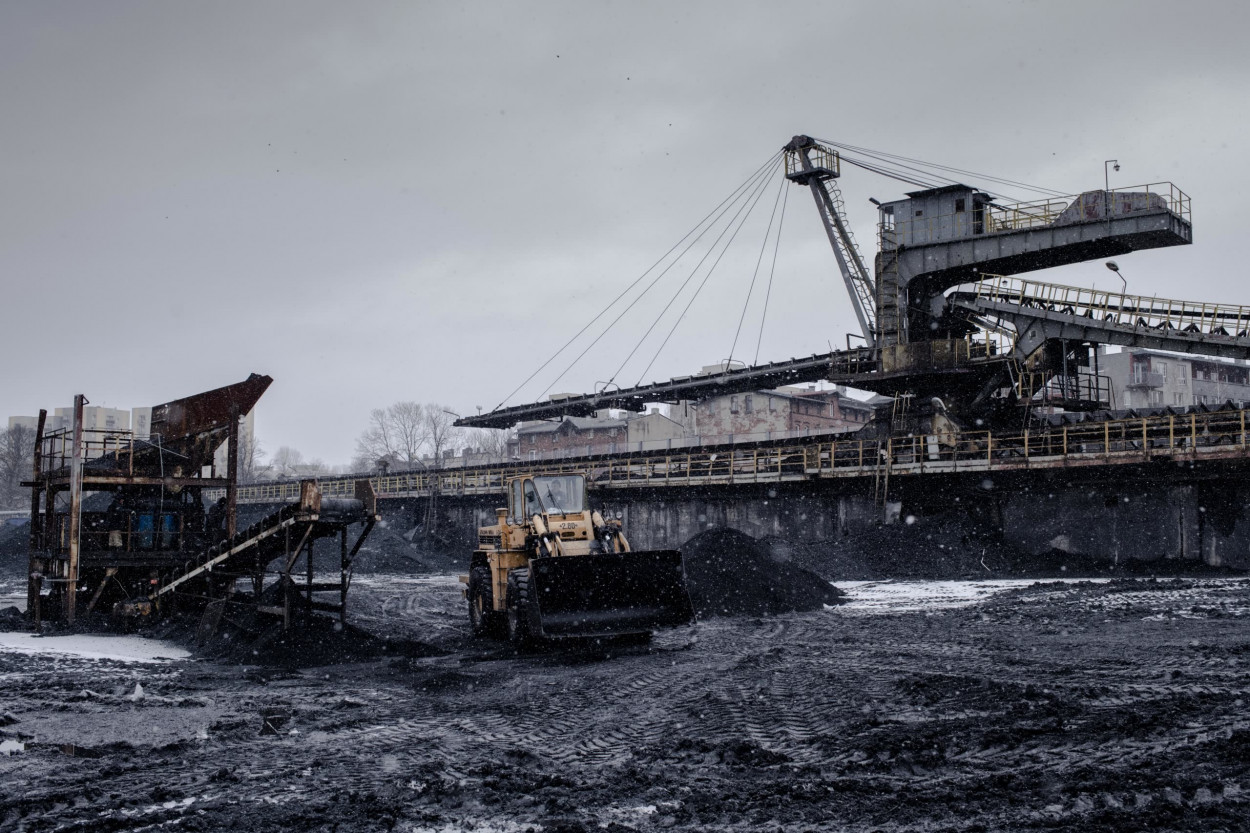 A story by Kasia Strek
Silesia is considered the centre of coal mining in Europe and the most industrialised region in Poland. It is also home to the highest number of the most polluted towns and cities in the European Union.[1]

The region and its history is marked by mining, through the extraction of silver in the Middle Ages, along with zinc, lead, limestone, sand, and of course the extraction and processing of coal, which continues to this day. Dangers to health are hidden underground in the form of heavy metals and are suspended in the air as smog and pollution from combustion. There are 100 contaminated sites due to heavy industry discards. In the town of Jaworzno, there are over 50 stockpiles and excavation sites of various types.
Local activist Marcin Tosza said there is hardly a landscape in Silesia which is not affected by heavy industry. In fact, coal energy represents up to 80% of Polish production, and employment in the sector is very high, especially in Silesia. The conservative government has long considered coal a source of national pride and the only solution for energy independence. However, the winds of change are blowing.

Last year the government signed a deal to end coal mining in the country by 2049. The transition will take time, but a shift is visible in the actions of local communities. Despite official statements from mining companies to the contrary, mines are lowering their working capacities and shutting down one by one. Not only do young people not want to follow in their ancestors' footsteps and work in the mines, but the social consciousness about the environment, clean air, and the impact of coal seems higher here than in other regions.
Poland's accession to the European Union saw local environmental departments and institutes coming to the forefront, leading the effort to neutralise contaminated sites. The goal is to turn the disturbed landscape into a place friendly to plants, animals, and above all, local residents.
In previous years, the cities of Ruda Slaska and Chorzow were chosen as European pilot cities for green investments, setting an example other municipalities could later use. As part of the Horizon Europe project, Katowice, the capital of coal, is to test the solution of green acupuncture on concrete heat islands.
Despite the blackness of the coal and mines around, residents will be able to look at the greenery, at least for a moment, and see the beginning of a new way of thinking.